SoCal Mental Health offers treatment services to assist individuals facing chronic and pervasive mental health issues. Our crisis stabilization program uses outcome-oriented care in a controlled and safe environment to manage severe symptoms of mental health disorders. The compassionate staff at SoCal Mental Health are here to ease the transition from inpatient psychiatric hospitalization to long-term residential or outpatient programs.
The services we offer include:
What Is Short-term Crisis Stabilization?
Short-term crisis stabilization addresses the immediate mental health needs of individuals who require temporary 24/7 care due to functional impairment caused by a mental health disorder or related condition. The program is ideal if you need more assistance than a traditional residential or outpatient program can provide. Our facility does not have as many restrictions as a locked-down hospital unit, but we do enforce a strict schedule and routine to make it easier for clients to build healthier habits and behaviors.
The structured treatment and community environment can decrease certain risks, including:
Psychiatric hospitalization
Visits to the emergency room
Long-term institutionalized care
In addition to giving you a place where you can receive the support you need to begin a full recovery, we also provide education about your mental health and symptoms. SoCal Mental Health embraces collaborative approaches and transparent policies and processes. Our clinical team approaches each case from a holistic perspective. during short-term crisis stabilization, you can expect us to:
Address immediate safety concerns
Decrease severe symptoms
Assist you with creating a treatment plan
Enforce healthy socialization behaviors
Provide education on everyday life skills
Teach healthy coping techniques
Encourage self-development and self-efficacy
Offer crisis stabilization up to 30 days
Help you create and follow a discharge plan
Provide aftercare resources
Who We Accept for Crisis Stabilization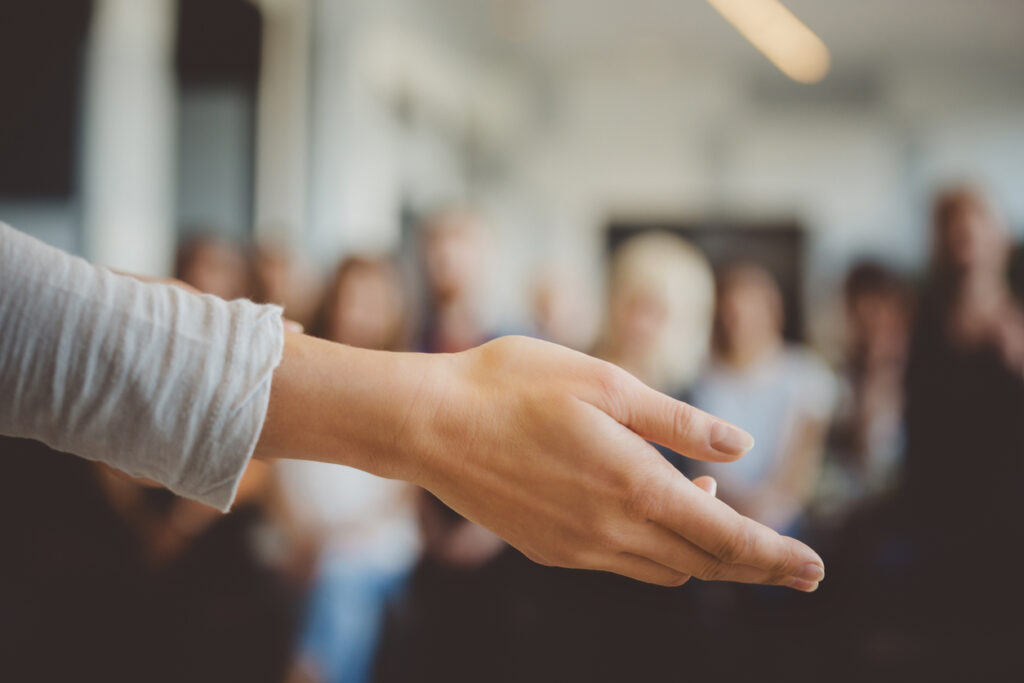 We treat individuals who need help regaining functionality due to symptoms of mental health disorders. Sometimes life can be overwhelming and you need extra support to cope with the circumstances. SoCal Mental Health will work with you to create a goal-oriented treatment plan to manage your symptoms and give you the necessary skills and confidence to do the following:
Unfortunately, at this time, we are unable to accommodate individuals who are experiencing active suicidal ideations. If you believe you are in imminent danger of harming yourself or others, please call 9-1-1, contact a crisis hotline, or consult a medical professional immediately.
Common Signs of a Mental Health Crisis
The ability to recognize signs of a mental health crisis will give you an advantage when dealing with mental health issues. The sooner you seek help, the easier your condition will be to treat. A number of common mental health disorders and co-occurring conditions can lead to a crisis event. Individuals with substance use disorders or physical conditions like chronic pain may display additional health-related symptoms, which can make it harder to spot a decline in mental health.
If you are concerned about yourself or a loved one, look for the following common signs that indicate mental distress:
Increased and excessive levels of fear, anxiety, and worry
Unusual confusion and difficulty thinking, reasoning, or working through problems
Risk-taking behaviors and decreased self-awareness
Abrupt and unexpected changes to eating, sleeping, or behavioral routines
Inability to keep up with personal hygiene
Prolonged physical symptoms like headache, nausea, or body aches
Hyperactivity
Unusual aggressive or violent behavior
Inability to handle stressful situations
Mentions of suicide or self-harming behaviors
Not everyone who exhibits these symptoms is experiencing a mental health crisis. However, if you recognize some or all of the signs listed above, then you should reach out to a trained medical professional or call our admissions office to get more information about resources in your area. Visit our Contact page or Admissions page to learn more about our intake process and treatment options.
Typical Timeline for Treatment
Crisis stabilization prioritizes treatment that lowers the risk of harm to yourself or others. How this translates to your personalized care will depend on several factors, including:
There is no set timeline for recovery. After completing our intake assessment, the clinical team will work with you to develop a goal-oriented treatment plan with a tentative timeline to fit your symptoms. We will track your progress and adjust treatment as needed to achieve your goals.
Short-term crisis stabilization can last anywhere from a few days to a month before transitioning to a long-term residential or outpatient treatment program. The majority of our clients stay for approximately 30 days to ensure the best results.
Trauma-Informed Care and Crisis Accommodations
Our clinical team understands the importance of using trauma-informed care during crisis stabilization and we can tailor our program to fit your specific cultural, religious, or medical needs. You can speak with our intake specialist or your case manager about any accommodations you may need during your crisis treatment.
Emergency psychiatric hospitalization often lasts only a few days and may not provide the full support you need to feel confident about your health and safety. Mental health disorders can affect mood, thought patterns, and behaviors to the point where they can inhibit your ability to function day-to-day. At SoCal Mental Health, we believe no one should have to live without the care they need to recover from a crisis event.